My dad was the family historian.
I have hours of video footage of my older brother and me, dating from just before my arrival when the hulking shoulder-mounted camcorder entered our home. My mom thought she looked like a blimp when she was 9 months pregnant with me, and she hated being on camera, but she got in the frame with us anyway. I love those videos, and of course I think she was gorgeous. My mom was so enthralled with me as a newborn that she didn't have any interest in being on camera, but she got in the frame with us anyway. I love those videos.
My dad? Mostly behind the camera. The rest of the footage is toddler hilarity and (unending hours of) Christmas programs.
Seeing myself as a child is fun, but what I value most as a new parent myself are the glimpses of my parents at this same stage. I don't have memories of snuggling up with Dad to read a book or cooing at Mom, but I have beautiful documentation of it. I've wept watching it and always wish there were more. I cherish EVERY FRAME my parents got in with me.
​​​​​​​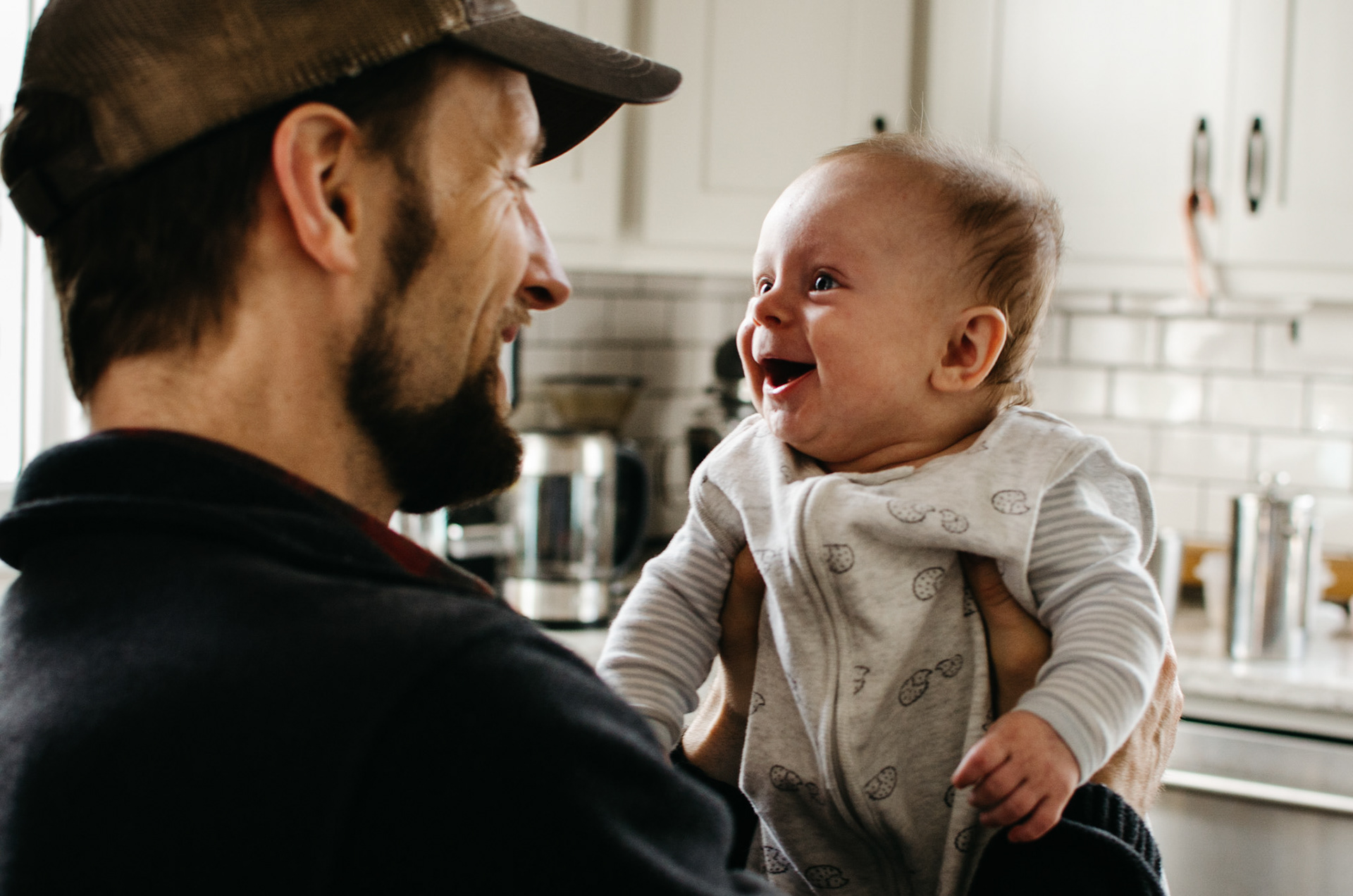 I am my family historian.
I fell in love with documentary photography and family photojournalism long before we became parents. I live behind the camera now, because that drive to tell stories runs deep. The extended family we left behind when we moved to Tupelo, MS requires a steady stream of "grandchild moments." My husband and I turn cell phone cameras on each other's parent/baby moments in almost equal proportions. The heirloom photos though – the ones that will go on the wall, that capture our favorite traditions and the environment of our son's childhood and paint portraits of his personality and our relationships – I'm often not in them, because I'm making them.
We had beautiful maternity photos made (even though I cannot bear to be in front of a camera) because I know how much I treasure the frames of my mother carrying me. That was less than a year ago, and I already look at those images with wonder at the new person I've become since then. I've recently started setting up my own snuggle sessions with a tripod to get in my own frame, and I'm planning to pass off the camera to my husband more often. And ultimately, even the family historian needs a "third party" photographer.
​​​​​​​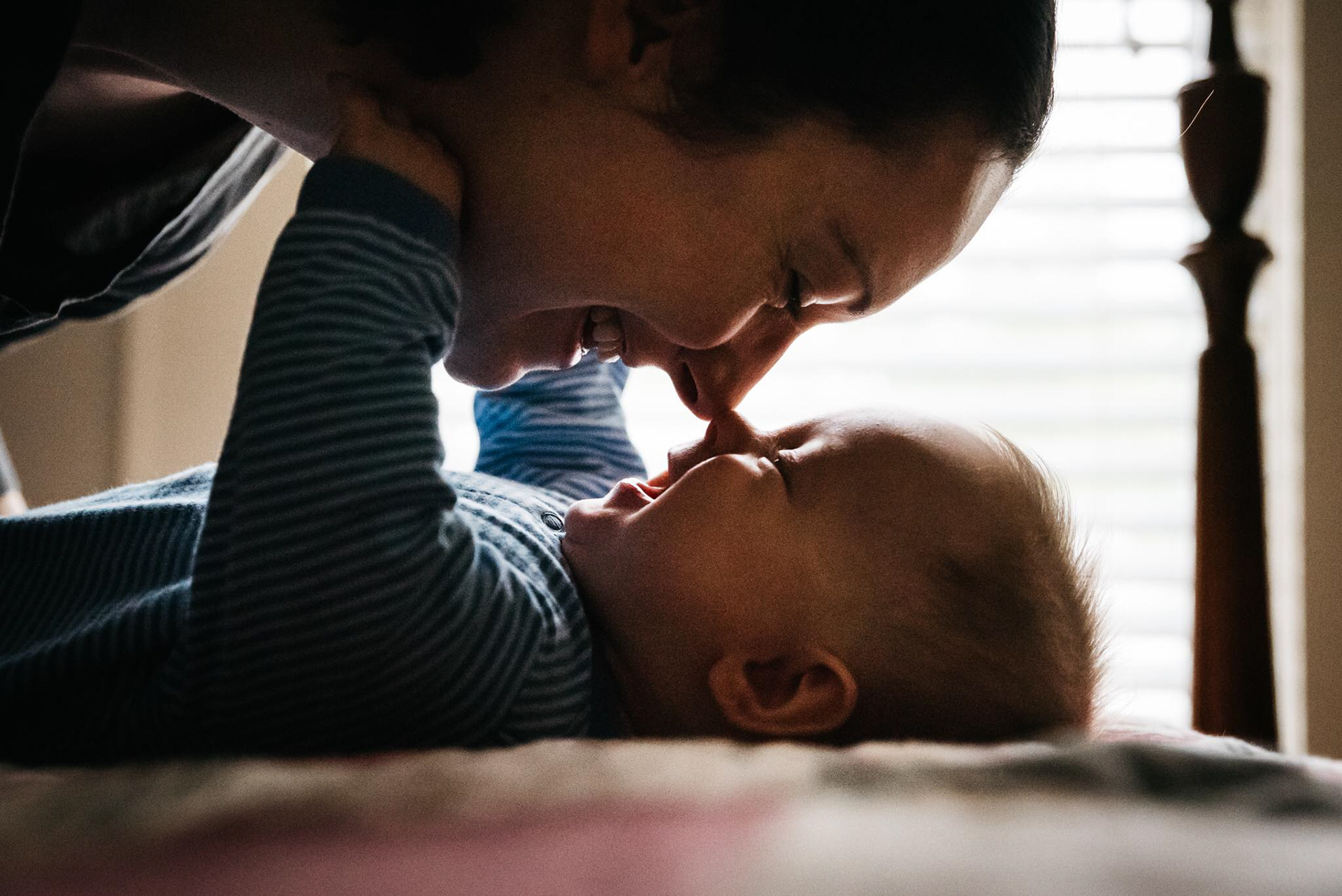 Get in the frame for THEM.
I want photos of my kids. They will want photos with me. I want photos of the order. They will want photos of the chaos. I want photos of the smiles. They will want photos of the relationship. Whether those frames capture your life on the brink of a long-awaited addition, the emotional ride of your child's birth and first weeks, or the effort and connection and joy it requires to raise that crazy tribe on any given Thursday, each one is an investment in your family history that you will all treasure when this season is done.
I would be honored to be your family historian for a day to put you in the frame.
family photojournalism, documentary family photography, tupelo photographer, tupelo family photographer, tupelo birth photographer